We build, maintain and update websites
At FitzBeck Creative, we design and build websites that you can easily use and update, and we'll train and support you to make it happen. Or we can maintain and update your site for you if you're busy or updating websites is not your thing. If you're frustrated with your current website, or have trouble keeping it up to date, give us a call.
A website is your number one communications and selling tool. We will provide you with:
Site navigation tailored to your business
A content management system that allows you to update content as you need
Training for you and your staff
Ongoing support for all aspects of your site
Open source software that doesn't lock you in, and enables you to use the skills of the world's best software developers
Site promotion using search engine optimisation
Hosting packages to suit all budgets
Writing, design and content creation as required.
Connect with your customers/stakeholders online
The online environment is changing very quickly. FitzBeck Creative will help you build an online community which enables regular two-way communication between you and your customers / stakeholders.
Service features include:
creating an online community using social networking tools
membership log-in areas
database management
e-newsletters and blogs
event and conference registration
e-commerce options
video-conferencing
visitor tracking and analysis
e-learning options
web-based publishing.
E Tu Whanau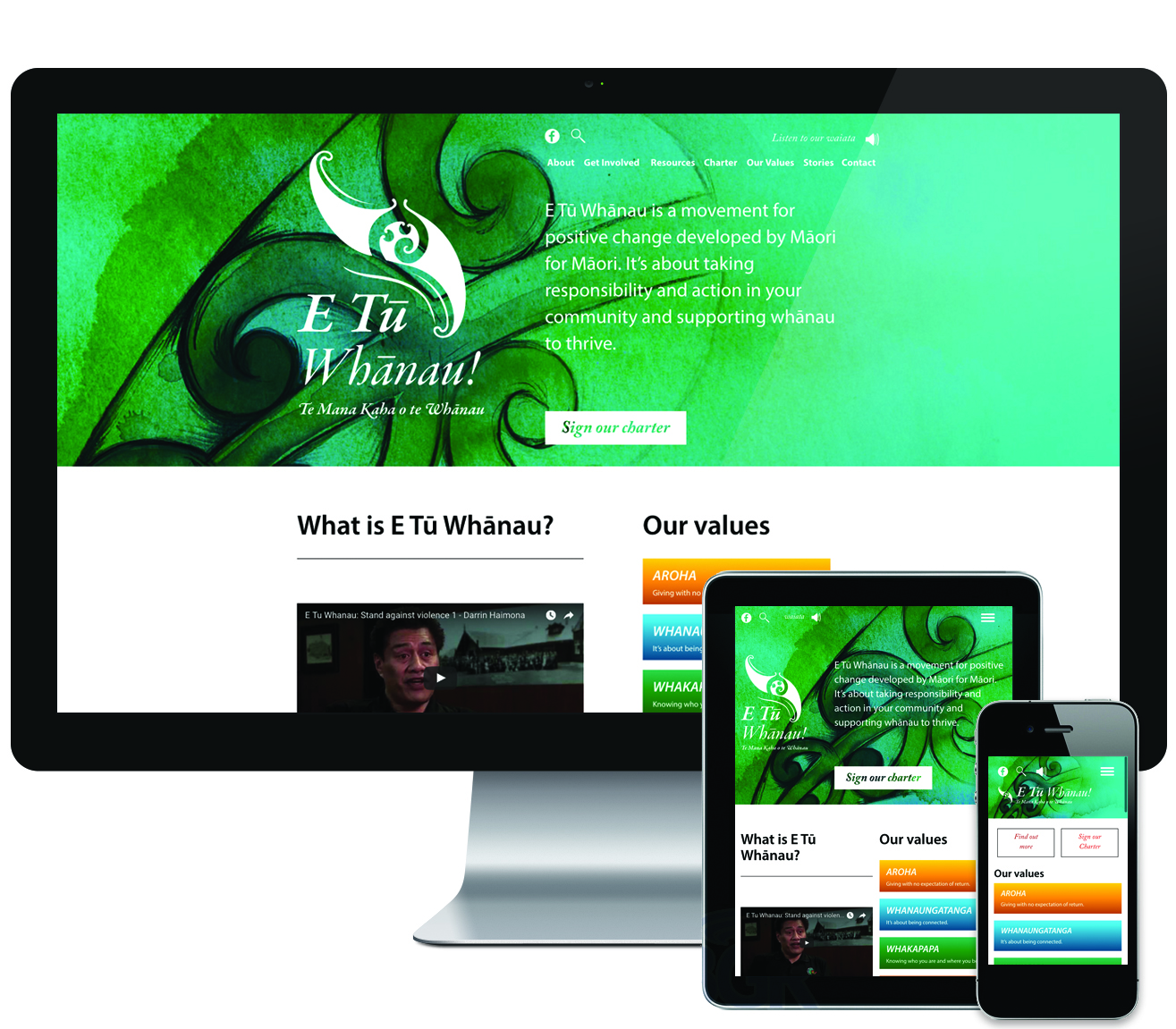 This project had some specific communication goals, so to ensure our a successful design we created visitor profiles and flows through the website, identifying key calls to action and implementing them in the correct places. The site is fresh and engaging, feedback reports that site visitors easily made sense of the wealth of information here and enjoyed the tone and feel of the site.
As well as a finely tuned experience for site visitors, we also planned out a smooth, logical and easy to work with CMS saving the administrators precious time and removing frustrating workflows.
Education Payroll Ltd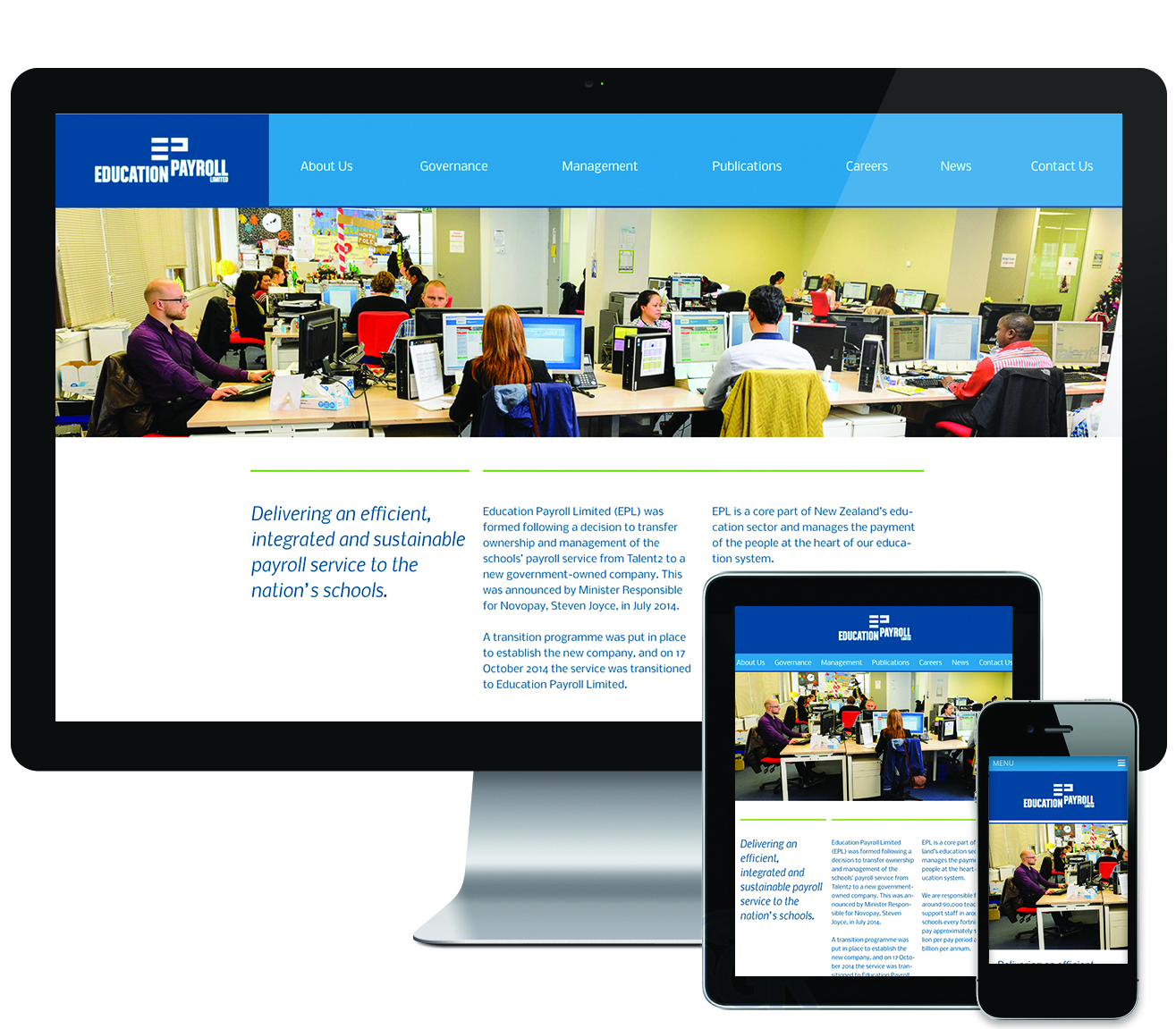 Education Payroll Ltd needed a clean, simple website to communicate their organisation structure and payroll services. We focused on clean and efficient layout which communicated simply the EPL culture and pin-pointed the critical information for site visitors.
For Us They Fell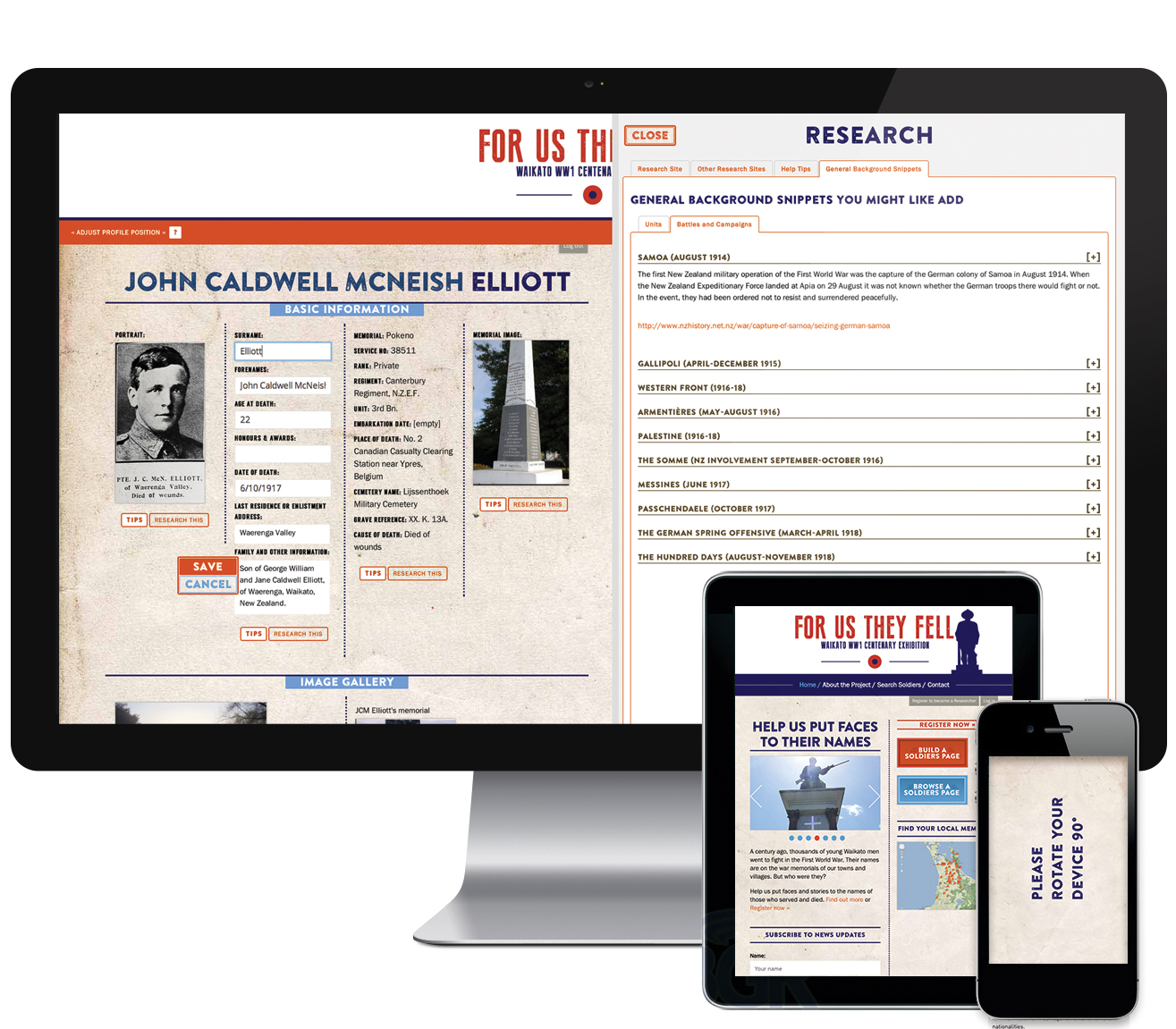 We worked with a great team to create this project for the Waikato Museum which marks the centenary of World War 1. The For Us They Fell project uses crowd sourcing to bring faces to names of Waikato World War One soldiers. Site members can use our set of tools, easy researching soldiers stories and creating profiles full of images and details of these soldiers lives. The project aims to have a completed profile for 5000+ Waikato Soldiers. Our task was to create a branded look and feel for the site, designing a very simple process for people to join up and create profiles and make some complex user interactions seem easy and fun. We then translated this into the frontend code base for the site.
YouthGuarantee.net.nz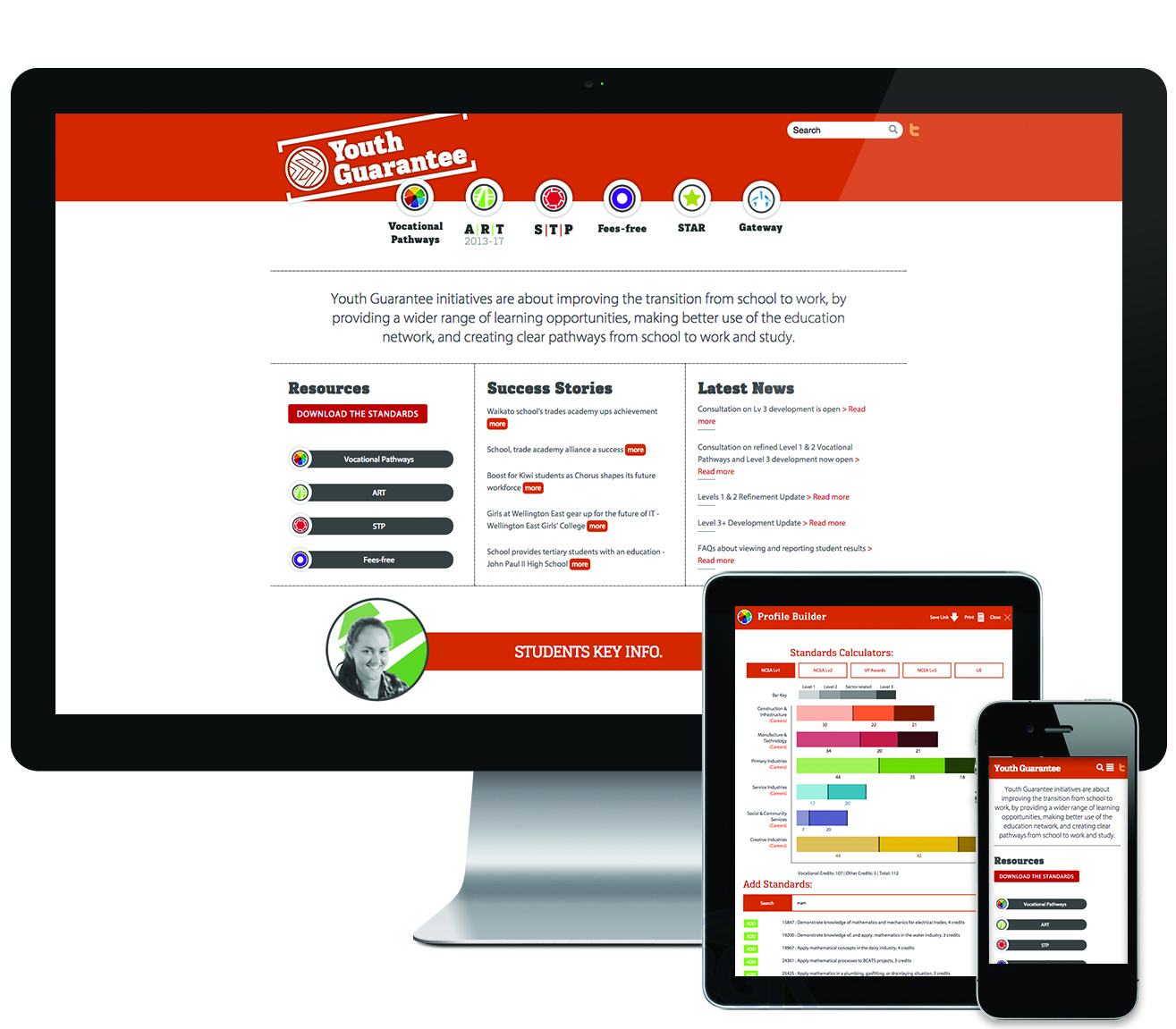 For this project we designed the look and feel and the site architecture. We then build this site using the Silverstripe content management system. This project included a custom build Webapp which allows students to build Vocational Profiles. Updates to the site are ongoing as the site is a major interface between learners and the NCEA, standards-based system.
WomenAtWork.org.nz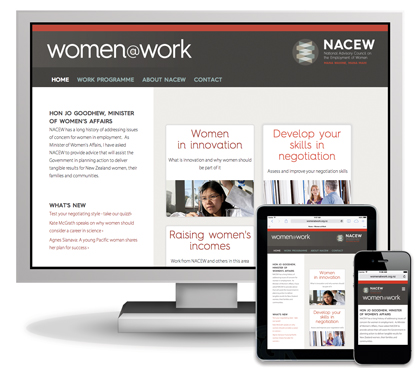 In this project we created the look and feel, translated this into a design, created and user tested the site architecture, and build the site using the Silverstripe content management system. We also migrated valuable content from this sites predecessor.
Pasifika Futures – Whanau Ora Commissioning Agency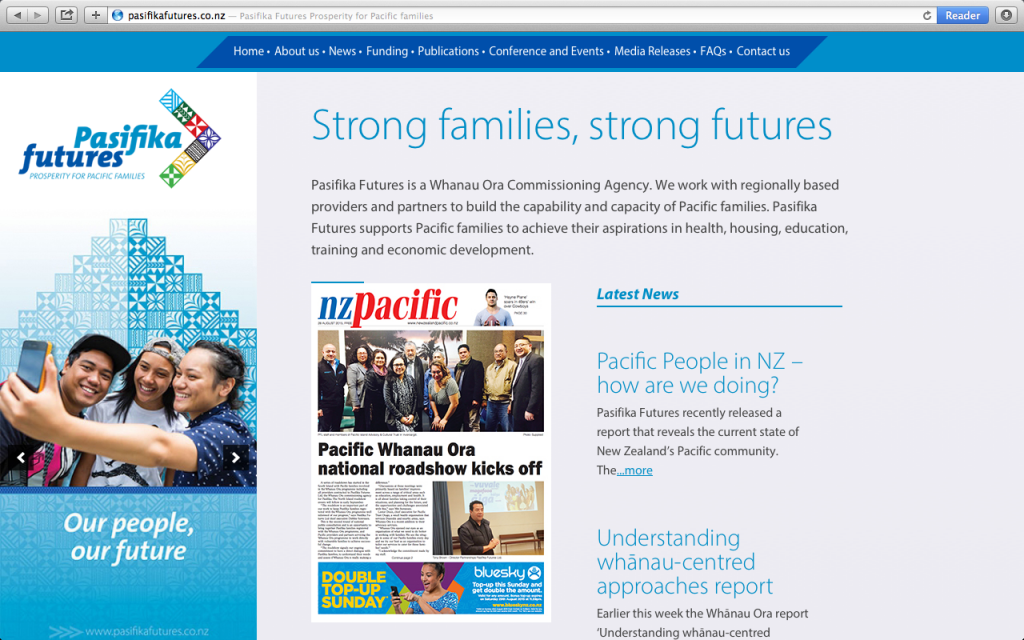 Pasifika Futures Ltd works with Whanau Ora providers around the country to improve the lives of Pacific families. The site is to the 'go-to destination' for information for this community of providers. We work with the team at PFL to keep the site up to date and evolve it as required to enable providers to submit proposals, register for conferences etc.
> http://pasifikafutures.co.nz/
TCI.ac.nz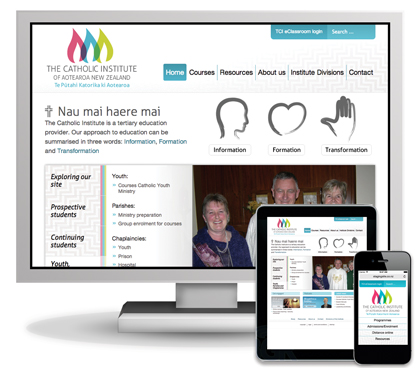 For TCI, we created design visuals and build the site into the Joomla! content management system.
Web Hub Powers Pacific Research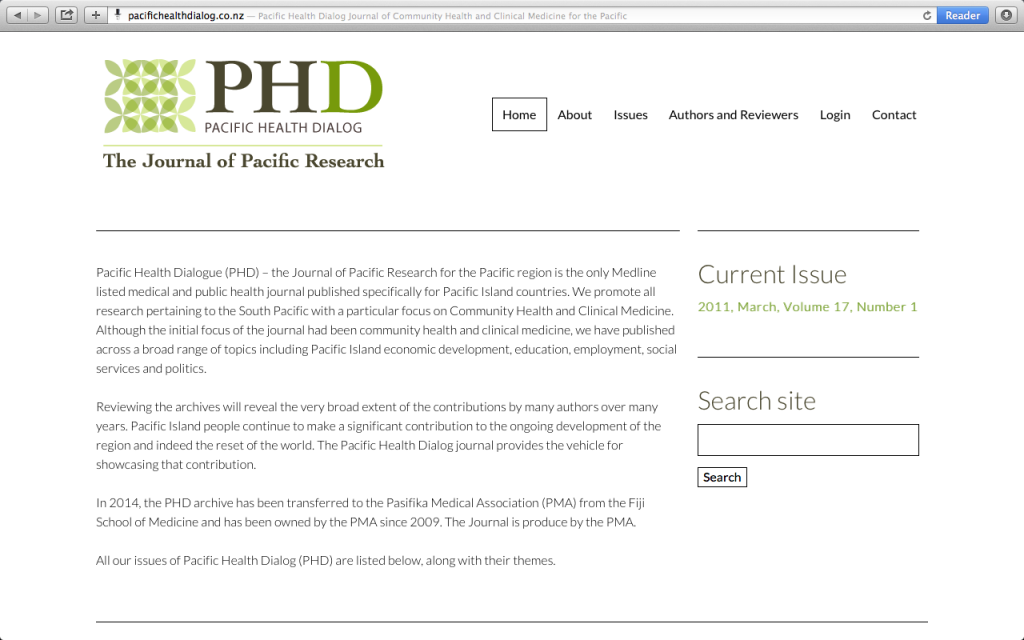 FitzBeck has created a new web hub which enables the Pacific research community to submit, review and refine their research work online, no matter where they are in the world. The password-protected site enables authors and reviewers to swap documents and feedback prior to publishing. Over time the site will replace the current printed journal. FitzBeck created a fresh brand/look and feel for the site and worked with the journal's editor to create a powerful online tool which recreates the steps involved in academic publishing.